The Magnificent Sixes: A Century of Six Metres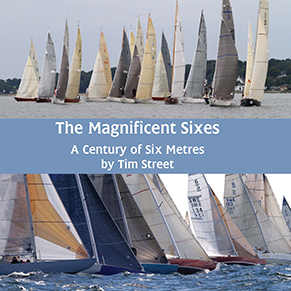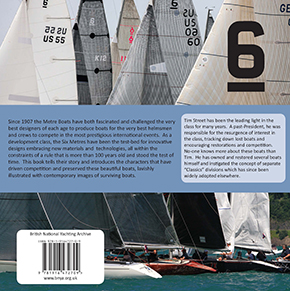 Since 1907 the Metre Boats have both fascinated and challenged the very best designers of each age to produce boats for the very best helmsmen and crews to compete in the most prestigious international events. As a development class, the Six Metres have been the test-bed for innovative designs embracing new materials and technologies, all within the constraints of a rule that is more than 100 years old and stood the test of time. This book tells their story and introduces the characters that have driven competition and preserved these beautiful boats, lavishly illustrated with contemporary images of surviving boats. Appendix of all known boats built and a note from Ian Howlett about the origins of the Rule.
Tim Street has been the leading light in the class for many years. A past-President, he was responsible for the resurgence of interest in the class, tracking down lost boats and encouraging restorations and competition. No-one knows more about these boats than Tim. He has owned and restored several boats himself and instigated the concept of separate "Classics" divisions which has since been widely adopted elsewhere.
Paperback 220x220mm, 216pp 90 images, full colour throughout
Published November 2018
ISBN: 978-1-9164727-0-9
Place an order
You may also wish to make a donation to BNYA to make sure that we can continue our work.
Return to this page to make a donation via Paypal which will be processed as a separate transaction - thanks.

Without costing you anything, register with Give as You Live, nominating BNYA as your supported Charity, as we'll get a commission on all your purchases - details here.